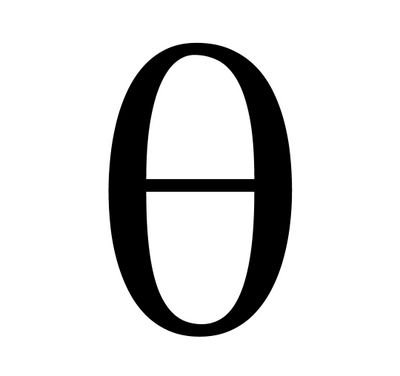 Pike discusses the significance of the number ten, which includes the concepts of the middle of zero or unity, and the Table and Tetractys of Pythagoras:

The number 10, or the Denary, is the measure of everything; and reduces multiplied numbers to unity. Containing all the numerical and harmonic relations, and all the properties of the numbers which precede it, it concludes the Abacus or Table of Pythagoras. To the Mysterious Societies, this number typified the assemblage of all the wonders of the Universe. They wrote it thus θ, that is to say, Unity in the middle of Zero, as the centre of a circle, or symbol of Deity. They saw in this figure everything that should lead to reflection: the centre, the ray, and the circumference, represented to them God, Man, and the Universe.

This number was, among the Sages, a sign of concord, love, and peace. To Masons it is a sign of union and good faith; because it is expressed by joining two hands, or the Master's grip, when the number of fingers gives 10: and it was represented by the Tetractys of Pythagoras (Albert Pike, Morals and Dogma, 1871, p. 638).
Also, if you enjoyed this blog, you might want to take a look at my other blog, which includes my newest article, Mystery Guilds Of Britain; Imitation Is The Sincerest Form Of Flattery. This article explains a major flaw in the argument that Freemasonry evolved from the Guilds of Britain; In essence, it is the other way round, these guilds simply copied Masonry. If you have the time, check out the article ~/G\~